1
« on: November 28, 2021, 12:10:00 PM »
AN ESSAY ON POWER FANTASY STORIES
So last weekend I watched Gigguk's video on the manhwa "Solo Leveling", and ended up binge reading all of it in one sitting. That said, I don't think I enjoyed it nearly as much as he did… But, it got me thinking about other power fantasy series - One-Punch Man, Noblesse, and Overlord - which I have now caught up on also. I have thoughts about writing in this particular sub-genre, if you'll permit me to share.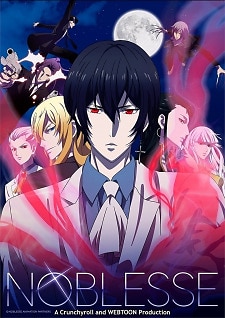 You'll notice that, compared to other super-powered fantasy stories such as Naruto, One Piece, Bleach, Fairy Tail yada yada yada… the series that I previously listed all have one thing in common, and that is a protagonist that is in another stratosphere of power compared to every other character (Noblesse maybe less so, but still…). To summarise each: Overlord's Ainz is isekai'd to a fantasy world with all of the power from being a top player in what sounds like a pay-to-win game; Noblesse's Raizel is the bedtime story that keeps the vampires in check; Solo Leveling's Sung Jin-Woo can level up infinitely into a K-Pop super-star-esque adventuring god in a world where everyone else has been given a fixed level; and One-Punch Man's Saitama… well he just did a normal workout routine until he could win every super-powered fight with one punch. So that's the meta-concept at play here, one that I think has its own unique challenges that I will hopefully discuss in a bit.

(To quickly address the elephant in the room… There is actually one major mechanical difference between Solo leveling and the other three series: Sung Jin-Woo's power progresses. Now, this is technically true, to an extent, but it really isn't too long before his power reaches a level that surpasses all others and his further growth becomes somewhat meaningless.)

The main reason Solo Leveling got me thinking, whereas the other series didn't, was because, outside of some surface level spectacle, I really haven't been all that interested/impressed by it. It wasn't bad enough for me to put down, but it wasn't hugely compelling either - although it had its moments here and there. But I read something like 174 chapters and I had to go and look up the main character's name to write this piece, which I think says something about my level of emotional investment… So what is the difference between this series and the others, and what lessons can I extract?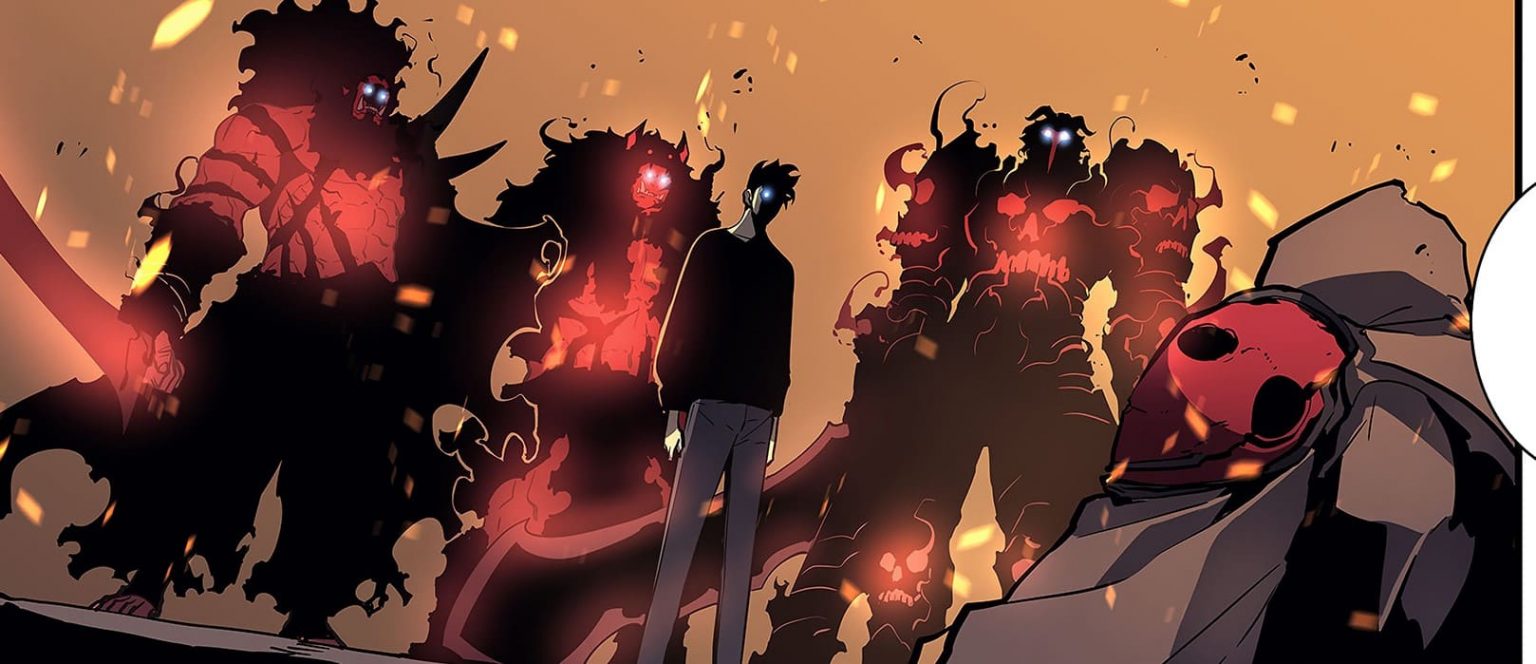 Firstly, I want to touch on where I manage to derive enjoyment from these kind of power fantasy stories. It's easy to think/compare them to the power-fantasy aRPG's that I enjoy playing (especially with the gamified settings of Solo Leveling and Overlord), where I hack'n'slash my way through hordes of enemies and power up my character to do so with greater ease and cooler abilities, and climb to higher levels of challenge or previously inaccessible content. Focusing on Solo Leveling, the series features pretty much all of these elements, but on reflection I really didn't get the same feeling of enjoyment from them at all… This is for two reasons that I can see: 1. The reader lacks the agency that a video-game player has in participating with this progression of power; and 2. I just wasn't that invested in the world of Solo Leveling to care about the abilities or the items and the power increases that came with them. There is no RPG here, just action. No, my moments of enjoyment were much more discrete in Solo Leveling, although they are moments that all of these series shared: Mainly 1. The satisfaction when the protagonist finally reveals their power level to everyone in the scenario, after they have been sorely underestimated; and minorly 2. The set-piece moments of artwork that just show off a really cool still image (usually when they use the whole anime neon white eyes with those wispy glowing trails and the looming silhouette etc). The reveal moments are the real gold here though. They are the satisfying release after building tensions from everyone else underestimating the protagonist. But while those tensions build, the reader is also being empowered in a way that feels good (possibly like a stand-in for the agency video games can give) because they know the relative strength of the protagonist and the other characters don't. It's about basking in the inevitability. Basically, readers become the cheerleaders for that one sports team in the league that always wins every game, and you feel sorry for the challengers who think they have a chance…

This cycle of minor deception and reveals seems to remain fairly satisfying as a plot function, so long as the story or context for each cycle is varied and interesting. Unfortunately, this is not a strength of Solo Leveling for me. At best it's a story concept that an edgy high-schooler could come up with, with very basic plots and themes that aren't really explored at all, and a main character that is basically the Korean Superman, who is able to right pretty much every wrong in the world… On top of this, the cycles of satisfaction get fewer and farther between because he becomes world famous so can't really hide his strength to be underestimated. It really doesn't hold a candle to the comedic and deconstructionist themes and scenarios of One-Punch Man, the much more deep and interpersonal plots of Noblesse, or even the political and dungeon-keeper plots in the mess of storytelling that is the Overlord manga. This highlights the core of the issue for me… How interesting can things really be if the protagonist winning is a foregone conclusion, AND when they won't even have to struggle to win? Well, my personal answer to that is: innately, not very… This means that everything surrounding and framing the protagonist's inevitable, effortless victory has to be much more engaging and interesting to make up the difference.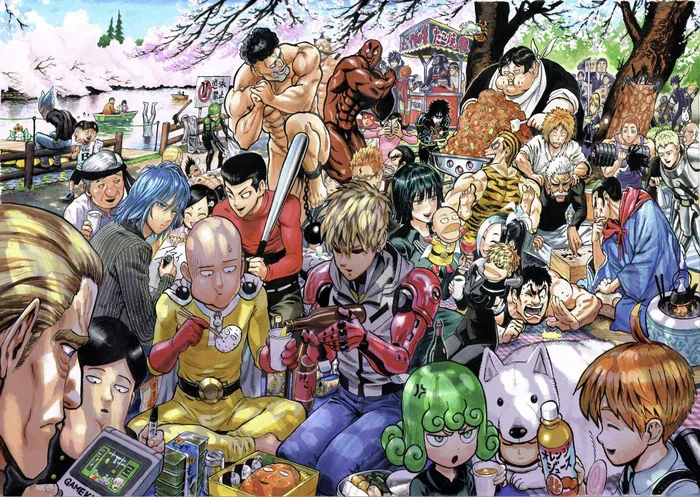 It is here that I want to move on to another major short-coming of Solo Leveling when compared to the other series I have mentioned: the supporting/side characters. And yes, I realize the irony about complaining about this in a series called SOLO leveling… The thing is, every other series is so much better for having characters that not only have more personality, but are also powerful enough to have to hold their own and participate in the context of the story. In fact, often-times the side characters become the main focus of these other stories and the main protagonist basically just makes a cameo, providing some variety in powers, plots, themes and scenarios that can be explored. Conversely, in Solo Leveling, the power levels of Sung Jin-Woo AND the enemies of the story so quickly outclass the S-Rank and even some of the National-Rank hunters that it ends up feeling awfully pointless and boring to even give anyone any page time at all, because their actions will have absolutely no impact whatsoever (I felt similarly about the school-kids in Noblesse, who were kept around in the main narrative of the story way past their usefulness and welcome...). Solo Leveling treats all of its side characters as measuring sticks for the protagonist, whereby they beat certain monsters to show off their strength but then immediately get bested by the next monster to show its equivalent strength to make it look more impressive when Sung Jin-Woo beats it. But when Sung Jin-Woo has the power of a god that completely dwarfs that strength anyway, who really cares about the strength of the monster, or the side character, or the previous monsters, or the lower-rank hunters anyway - you aren't really measuring anything with them anymore because they aren't a useful scale.

This side character issue is exacerbated by something else I have a gripe with in Solo Leveling; Sung Jin-Woo's secret "Necromancer Class" abilities… Despite initially being cool (albeit cringe-inducingly edgy…) and actually being at least fairly intelligently used by Sung Jin-Woo in the story, they develop to not only 1. Invalidate the participation and development of interesting side characters by giving him a loyal army, but 2. They partially invalidate Sung Jin-Woo's own initial character development and detract from his agency as a character having to engage with situations in the story. The boss monsters he turns into his minions basically become side character stand-ins without the requirement for actual character development and as much dialogue, and then their power makes it feel as though Sung Jin-Woo is not actually using his own power to overcome challenges anymore (he does, but it feels like the minions lessen his engagement), which detracts from the power fantasy. I would actually have less of a problem with the latter point if Sung Jin-Woo had immediately reawakened into the Necromancer class and not gotten me as the reader invested in him developing as a Rogue/Assassin type character for ages beforehand, as to me it felt like there was a disconnect between the new class and the old. I actually enjoyed the fact that him gearing up felt meaningful and that he was the one that had to fight and unlock the potential of his current skills and learn new abilities from extracting those cores etc. Getting the Necromancer class doesn't feel like it was a natural career progression option like you'd see in a final fantasy or fire emblem game, but I don't even mind the fact that he was gifted a secret class - it's that it doesn't feel like complementary multi-classing and build-craft. He doesn't feel like a Shadow Assassin or Nightblade or a Wraith/Spectre, he feels like a Rogue and a Necromancer, and that feels like wasted potential…
I have other minor gripes, but I think I'm going to leave it there for now, because I want to just highlight my take-aways from all of this. To Summarize:
1. The most enjoyable thing about power fantasy stories seems to be the cycle of hiding the protagonist power level and then revealing it at the best possible time in the most effective way.
2. The story itself still needs to be compelling to facilitate repeating the cycle.
3. It is important that side characters still feel competent, well developed and relevant in the story being told, so that they can participate and be engaging, even if they are just measuring sticks for the main protagonist.
4. Power development isn't necessary for the main protagonist, but if you choose to do so then make sure that it is cohesive and doesn't cause further problems.

I hope people found this interesting and maybe worth discussing. Maybe you strongly disagree or believe I'm analyzing too much about a sub-genre that just shouldn't be thought so hard about. Maybe you have your own thoughts and ideas that you would like to share in response. Please feel free to share :)