1
« on: September 19, 2017, 07:37:05 PM »
Barry Goldman : Call of Mugi
1. Oh, Yuigrad (Feat. Paipis, Lego) *
2. Call of Mugi
3. Third Party
4. Silent Suggestions
5. Wallflower Army
6. Treehouse Walls
7. Pink Blood On The Battlefield (Feat. Lego) *
8. Stella Skies
9. Theme For Twin Tailed Winter
10. Coughing Up The Heel
11. Barely Gold, Man

All songs written & performed by the Manimal sans *

https://barrygoldman.bandcamp.com/album/call-of-mugi
Well I did it. I made the most okay album I've ever made.
First the good, thanks to our resident piped pickled Paipis for this rad ass intro, you hear those things that sound nice in the first song? Supplied by the Pipe, oh it sounds so great. Also Lego sings with me on that track and Pink Blood which...collabs are fun but there was no real spark there and you can tell. It ain't our last two, this one is just kind of whatever much like...all of this.
Do I think it's bad? Eh. Do I think it's good? No. It's so middle of the line and plain that it's just...cardboard. I tried this concept and it didn't work because of course, it had to be the sequel to Magnus Bridge which isn't a story so much as a set of songs I made and then over thought them until I came up with some kind of progression. Because of this weeb Yuigrad idea the album is just uninteresting and leads to some pretty poor writing at points, though some lines I'm happy with.
I did get better at making tracks and tried to play cleaner patterns, but the guitars are nothing much here. I didn't do anything...new at all, though the last two songs have some of my more solid dual tracks, without the normal mistakes and noise crutches. The audio is lacking, now that I don't have clipping issues anymore everything sounds so sterile and quiet because I have to figure out how to mix things better, there is basically no reverb on my vocals and I don't track more then once so my voice comes through odd, not only from my delivery, but also the general tone. Guitars could sound better, I primarily used my Azustang and it sounds...iffy right now. There is a rare appearance of my V on the first two tracks, haven't used it since Zellers Heroes.
It's been a year since my first album Fricktionary and I've gotten a ton better at making songs since then, but my entire musical character has taken a turn for the worst recently. Black Hair Like Blood was fine though since it was a new concept. What I need to do is make the proper follow up to Flat As Manitoba, which is certainly my best album on a raw quality, not sound or recording. Still 10 albums in a year, I'm happy with that. I do put much thought into my music however there are many bad qualities about my work ethic.
A few things I should do are make slower and longer songs. Everything is from 130 to 170 on this album, with most 160. It only feels right to play fast but my songs don't really expand or do anything in the time. Also because I don't work on them long enough. Many songs like Stella Skies should've been longer, the end should've went for a minute of 12-string jam and Treehouse Walls should've been more adventurous. Wallflower Army had the right idea here, and it's the best made song I feel but even then it packs so much in under 3 minutes that it feels way to snap snap.
I don't really take any influence from much anymore. I got the Nirvana, Misfits, and Sonic Youth still hanging on, along with wannabe Buddy Holly and lots of vocal quirks I picked up from J Pop, but I need to try more. I got into a groove that I can't get out of. I want to make music that is not so clearly structured. I under use acoustics so bad, and it sounded so good on Chuck also. But we see what happens next!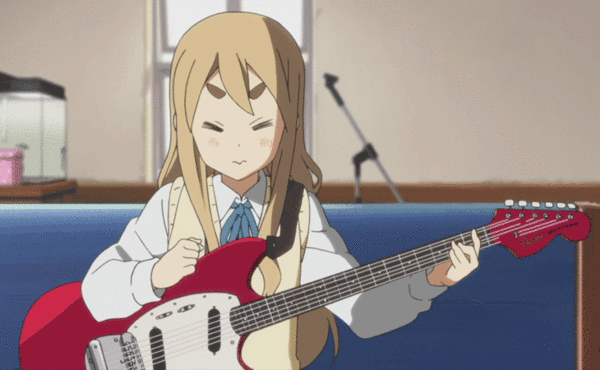 Fricktionary is the "omg music, so new, what do I do" album. Always A Critic is the wild cousin that gets a little out of hand but develops new things. You Get The Point is the guitar against amp phase with more of that creative spark but less on...good tunes. Flat As Manitoba is the perfect Barry Goldman album, it just isn't all there in sound. Midnight Stella is the crappy trying to be more artsy and failing album. Magnus Bridge is the next level up. Homestyle is the honing of my sound. Black Hair Like Blood is the cutting the BS and making better structures album. Aesthetic is the summer, anything goes one. and Call of Mugi is the, okay Barry Goldman as a musical character is figured out, now it's gotten stale.