1
« on: August 11, 2018, 02:10:19 AM »
As it so happens, I've got a stack of renditions from various artists on my (very familiar) character Corporal Daina Allens. If you want to give hers a spin of your own, feel free to do so
On top of that, I've also managed to find that elusive image that inspired her back hair, so I'll put that up with my usual text. Good luck
Character Description
Story: Chelderan Chronicles
Genre of your story: Historical Steampunk Military Fantasy
Name: Corporal Daina Allens
Gender: Female
Age: 21
Personality: Fierce, hardy, and stoic, Daina Allens has endured years of hardship fighting against the Hadian State Military. Having lost her dear friends in a raid she was in charge of, Daina's cheerful and outgoing personality had shattered into nothing more but a grim-dark cynic, believing only death and suffering is what awaits her future.
Looks:
- Body type: Reasonably slim, yet fit
- Skin colour: White
- Eye type + color: Sleek, bright brown eyes
- Hair colour + style: Long, unkempt hair stopping just before the shoulders, with two strands of hair hanging from the middle of her forehead.
- Clothing: Olive-green military tunic resembling that of the German World War 1 Stormtroopers. The tunic is lengthened to just above the knees and has two breastpockets. A 4-pointed star is worn around the neck, with Daina's rank on the right collar and her former Party badge on the left. A round visor-less cap with a large braid hanging from the top matching the olive-green uniform colour is worn with a small 4-pointed star-in-circle at the front, resembling that of a Scottish bonnet and the German WW1 Cap. Heavy hiking boots are worn, and is typically covered by leather spats to keep mud out.
References
Back Hair(Only difference is the back hair is only one singular strand, not two as in the picture):
German WW1 Stormtrooper Uniform:
Scottish Bonnet:
German Stormtrooper Cap:
Military Spats:
Inspiration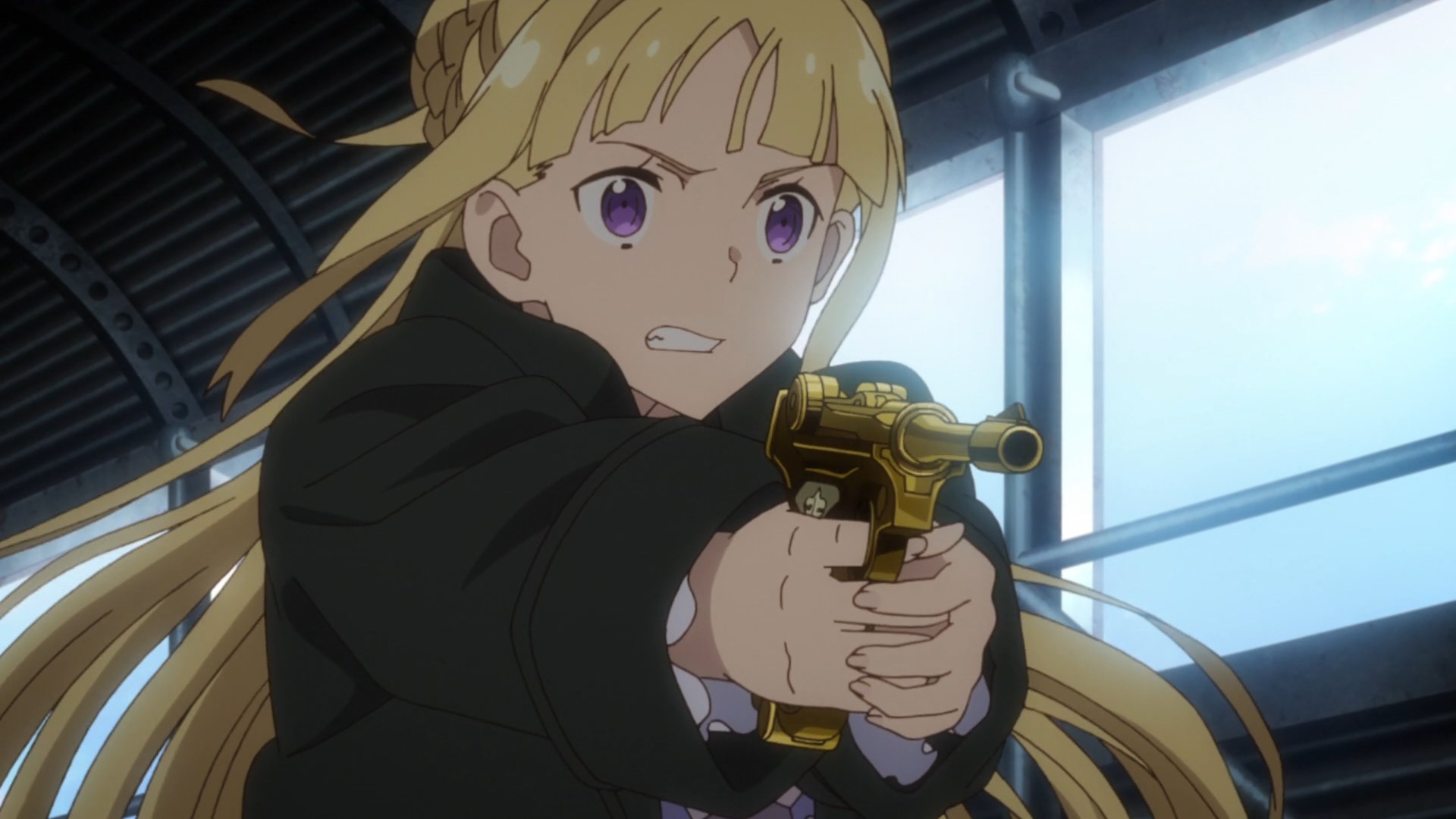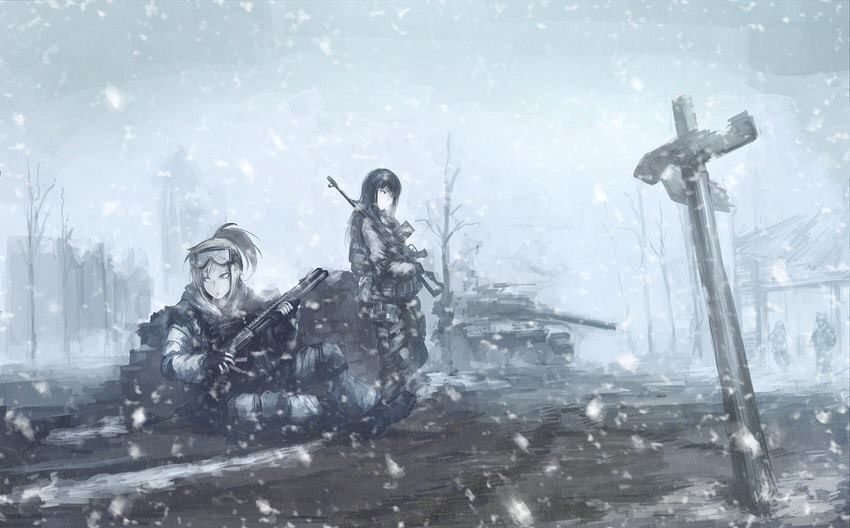 Artist Renditions
- Operative13
- MusicFreak8800
- calista
-WhiteCrow